Its only Wednesday? This week has been seriously exhausting! I'm still not totally used to being back in school, and then having two days of clinicals kicked my butt. Like I said before, I'm on an adult psychiatric unit this semester, and its very tough to deal with. We've all heard about people with diseases such as schizophrenia or bipolar, but I've never actually known anyone with these disorders. Talking to these people and listening to their stories at the hospital is really eye-opening, and has given me a whole new perspective on things. So tomorrow is Thursday, meaning I don't have class! woo! Here's my plan for tonight:
Take a trek to UPS to pick up my package since I missed them early today. I finally bought:
Yes, yes, I finally gave in and bought it. For some reason, I usually don't buy books, but I couldn't resit any more. Can't wait to finally get my hands on my own copy. After the trip to UPS will follow:
A delish dinner. I get almost daily emails from Kraft with dinner ideas, and this one has been sitting in my inbox for a few weeks and I've been dying to try it. It's called Capellini Caprese and you can get the recipe
here
. I'll let you know how it is tomorrow!
And finally, my roomie and I planning on having a totally lazy night and watching my favorite movie ever.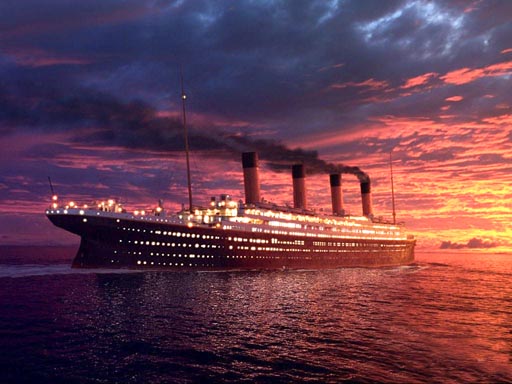 Titanic! I can't wait. I hope everyone else is having an equally relaxing night!